Residence GDB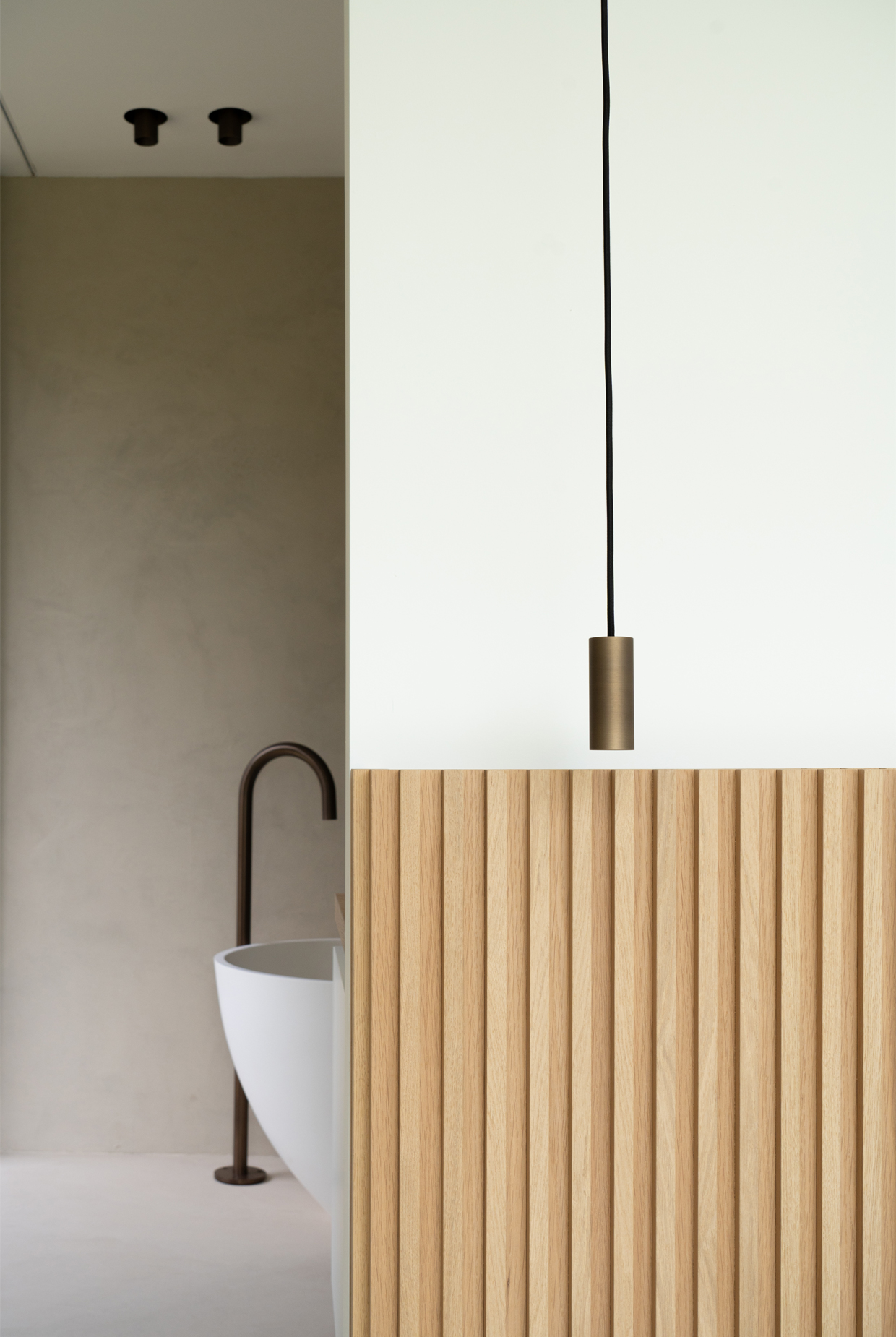 Natural fusion
This residence in the province of Antwerp radiates tranquility through its fusion of premium natural materials. The interplay of whites and earth tones, complemented by prado combinations, such as light + ventilation, and innovations from rond, creates an ambiance of serene calm. Not only on the walls and ceilings, but also throughout the house.

Rond flawlessly incorporated
Pairing a socket and push button side by side? No problem at atll. The chosen white finish harmonizes effortlessly with the marble kitchen worktop. When it comes to furniture applications, the multifit sockets and push buttons provide an unmatched solution. The clever design enables easy removal and rotation of the core.
Completely invisible ventilation

Combining innovation and aesthetics, prado has a solution that cleverly hides ventilation within architectural lighting, restoring a sense of serenity to the ceiling.

Since ventilation is essential in damp rooms, choosing light + ventilation with a lighting fixture side by side is a logical choice. And the great thing is: you won't see any difference between the two luminaires.