Maius Residence by Pieter Vanrenterghem
Architecture
Pieter Vanrenterghem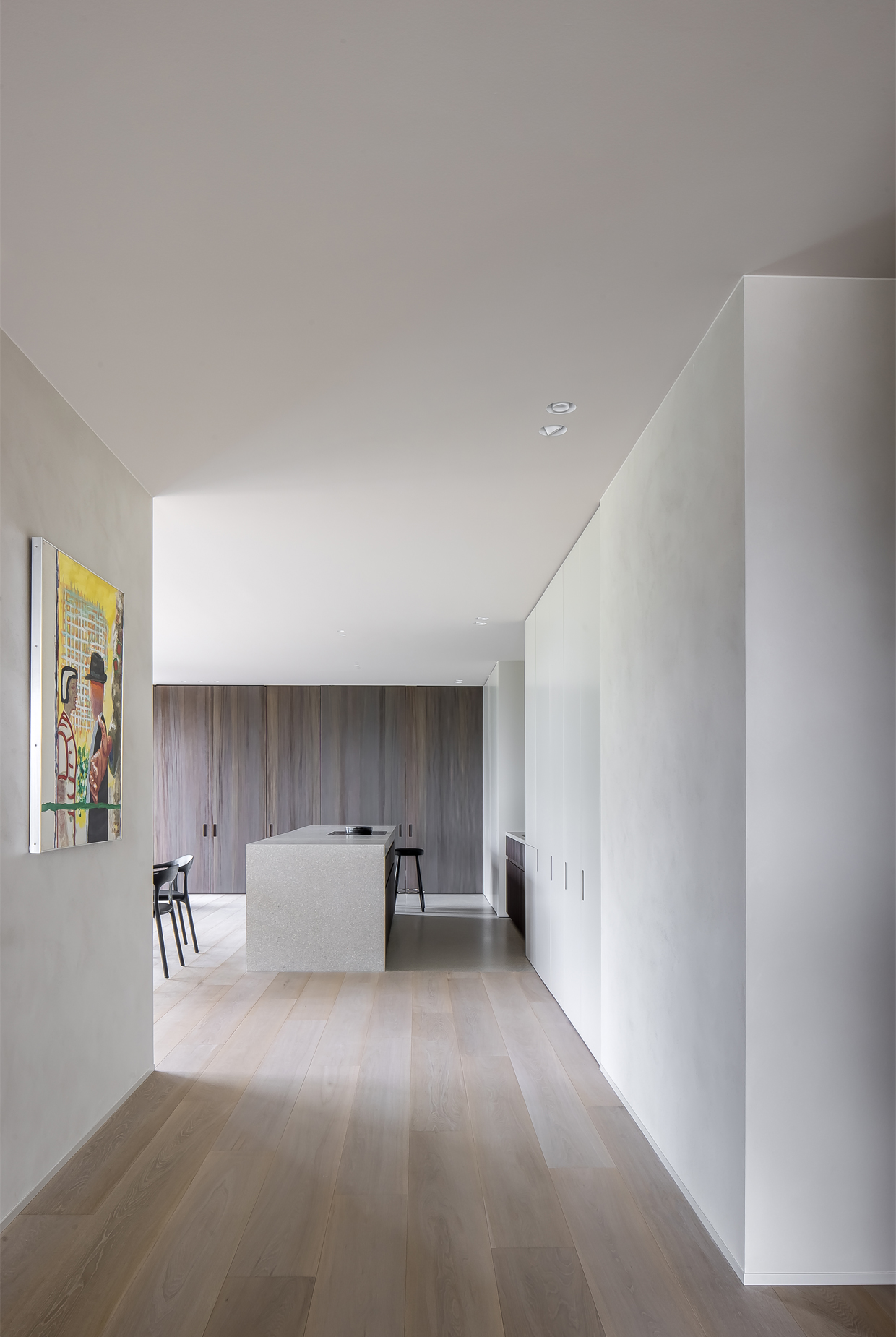 Subtle, sleek interiors
Infused with the inviting cosiness of a carefully chosen range of materials, architect Pieter Vanrenterghem has created a meticulously designed home in Kortrijk (West Flanders), known as the Maius Residence.

Vanrenterghem has left a lasting impression on the landscape of Belgian interior architecture with his refined and streamlined interiors. This project is once again living proof of this.



Warm minimalism
When it comes to design, simplicity is often associated with purity. Vanrenterghem embodies this understated elegance effortlessly through his warm minimalist style. He combines a relaxed approach with a touch of luxury, creating a comforting and timeless atmosphere.