Project HVE
Welcome to this home full of personal items and happy details.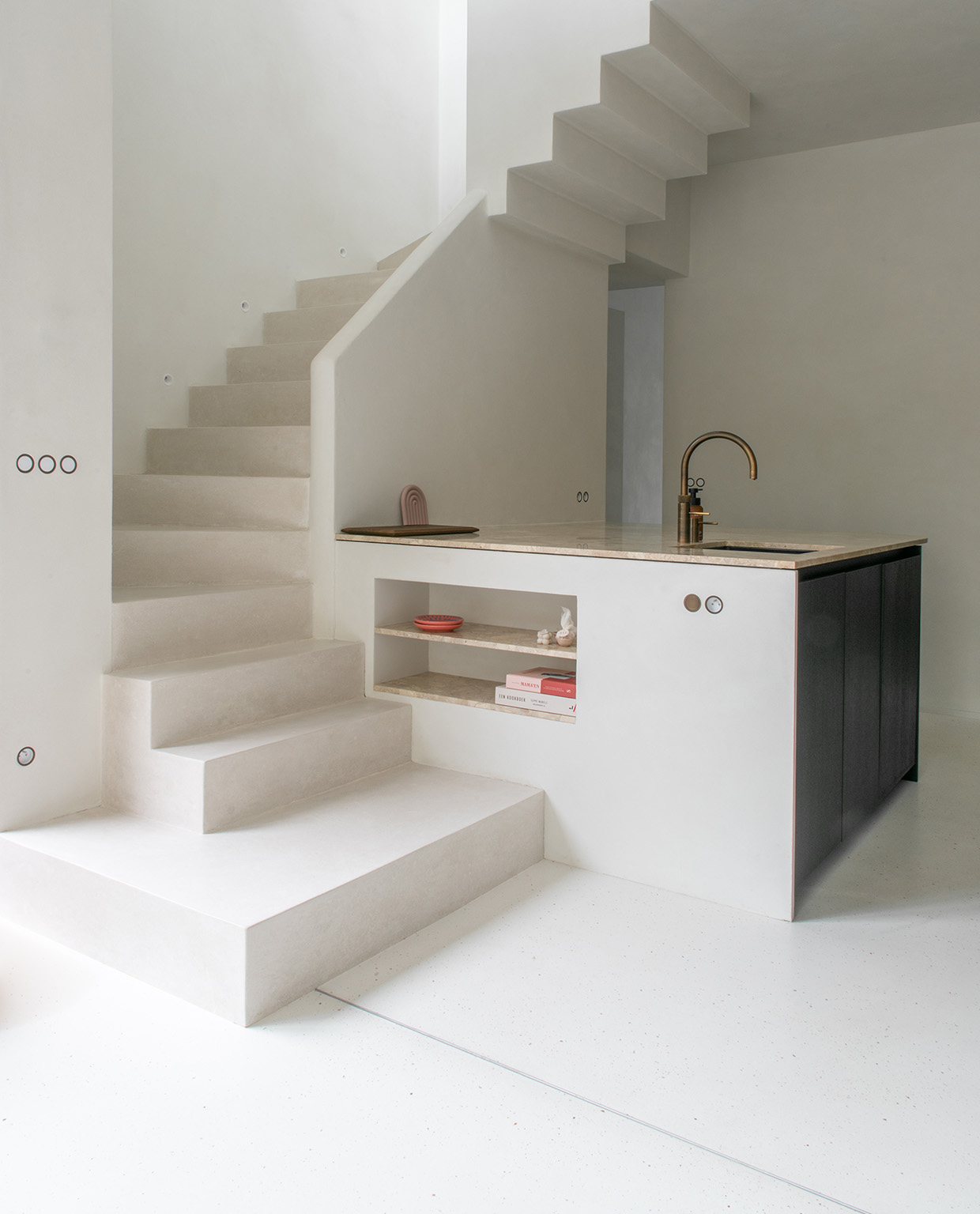 raw and natural
You can describe this house full of soft colours as one with a minimalist interior, complemented by some wabi sabi elements.

natural shapes and colours
The living room and kitchen are completely open. It's a place where materials come together: mineral plaster walls, a mineral floor, a kitchen in natural stone.